Hayward Gallery Visit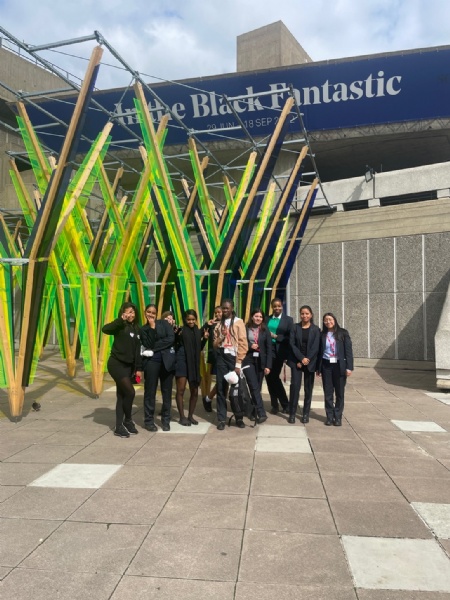 Year 12 Art and Textiles were able to see the amazing exhibition 'In The Black Fantastic' at the Hayward Gallery before it closed.
The show exhibited the work of 11 contemporary artists from the African diaspora, who draw on science fiction, myth and Afrofuturism to question our knowledge of the world.
Encompassing painting, photography, video, sculpture and mixed-media installations, the exhibition creates immersive aesthetic experiences that bring the viewer into a new environment somewhere between the real world and a multiplicity of imagined ones.
Students enjoyed looking at the exhibition and were able to take inspiration from the artist in preparation for their Personal Investigations.